MyDIESE: individual area for each employee
Software / Diese / MyDIESE
MyDIESE is a personal area that allows each employee viewing general planning and his own schedule, inform his availability/unavailability, and even declare worked hours if needed. It is build around a responsive webdesign and thus can be managed with a smartphone or tablet.

Share part of your general planning with your employees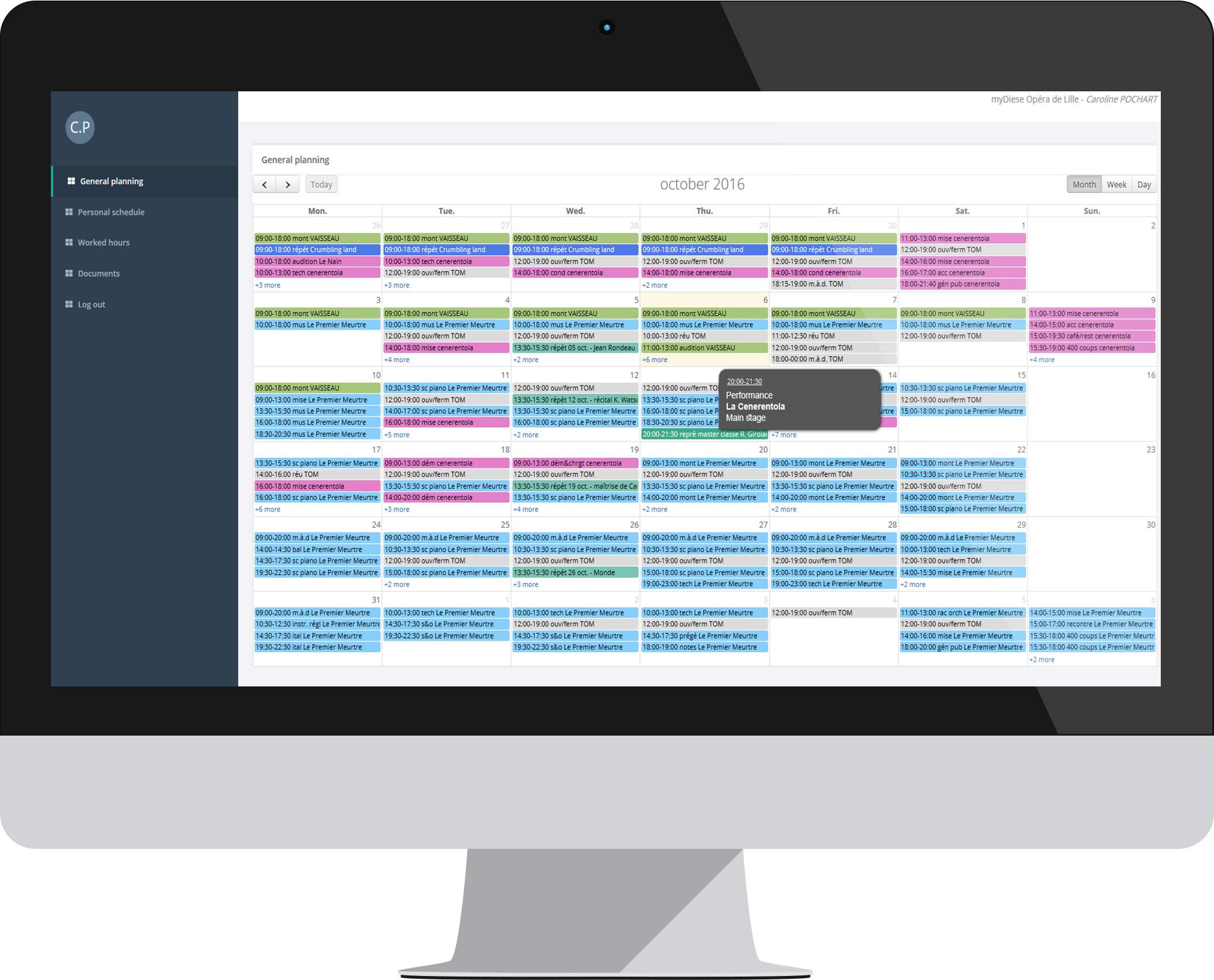 Your employees can view their own schedule directly connected with your staff scheduling system. They can also inform their availabilities/unavailabilies and request for absences.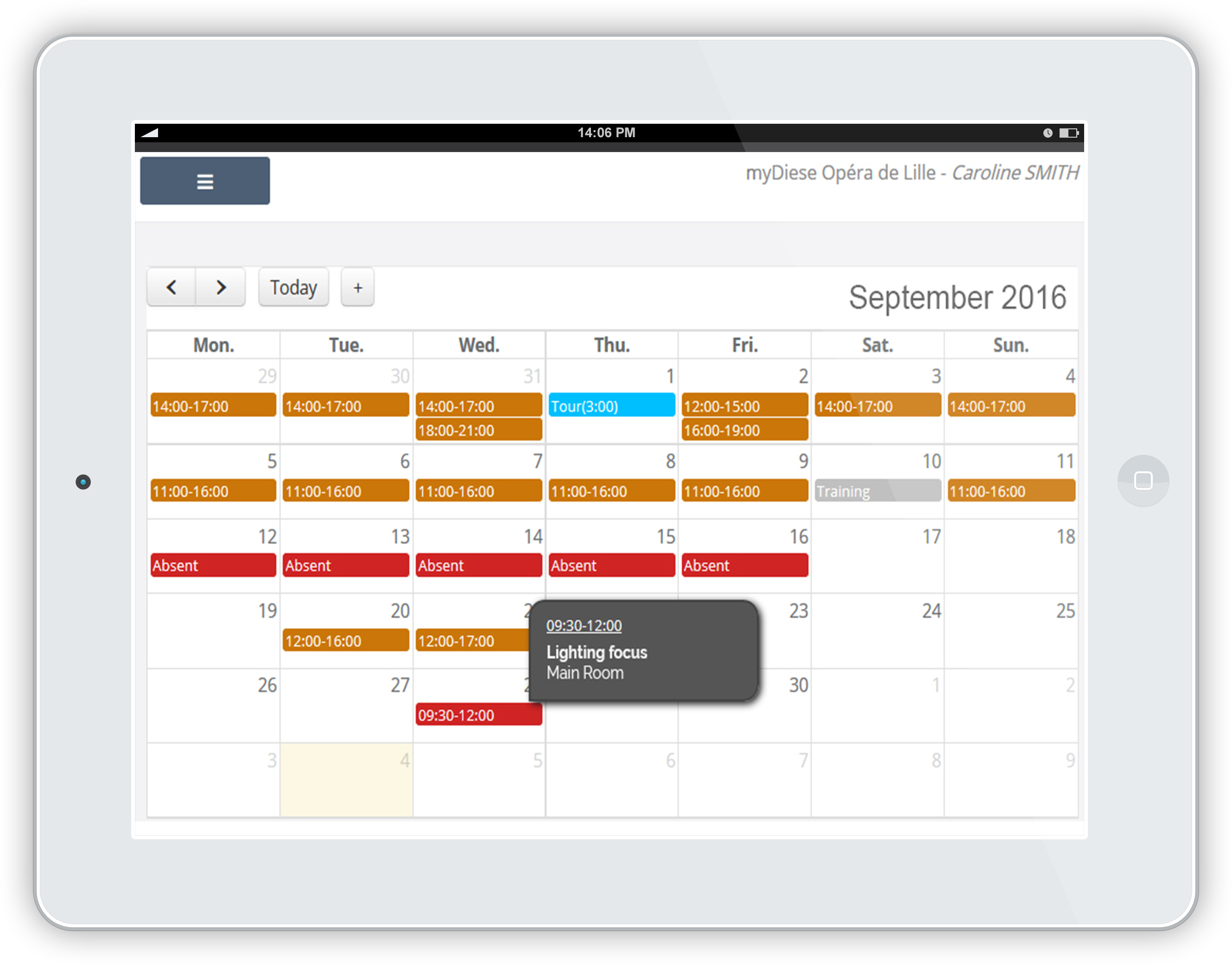 You can activate a feature that allows your employees to declare their worked hours. You will then be able to validate them in the staff scheduling module.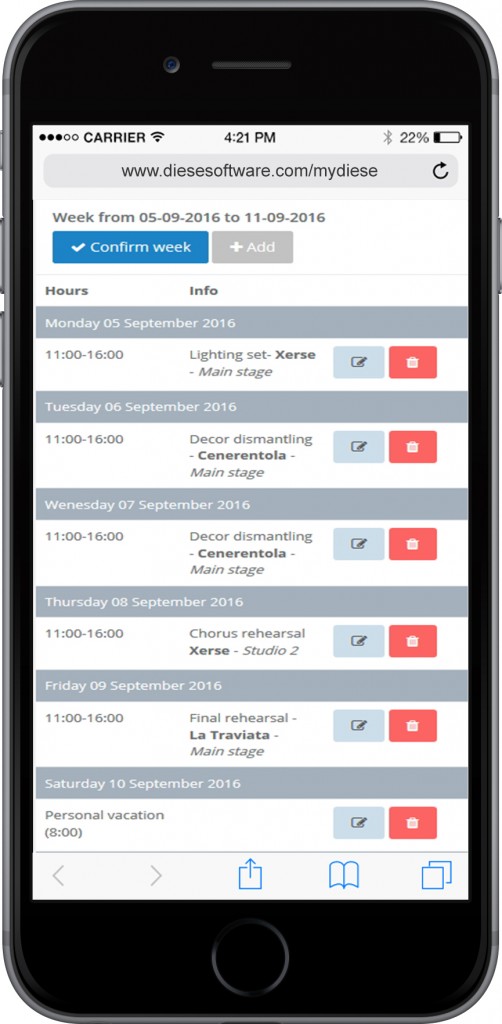 For more information, please contact us