PLANNING
Software / Diese / Planning
WEEK VIEW : it allows to see what happens this week (It is also available by day or by month). On the left side, just click to filter per production, per activity type or per venue.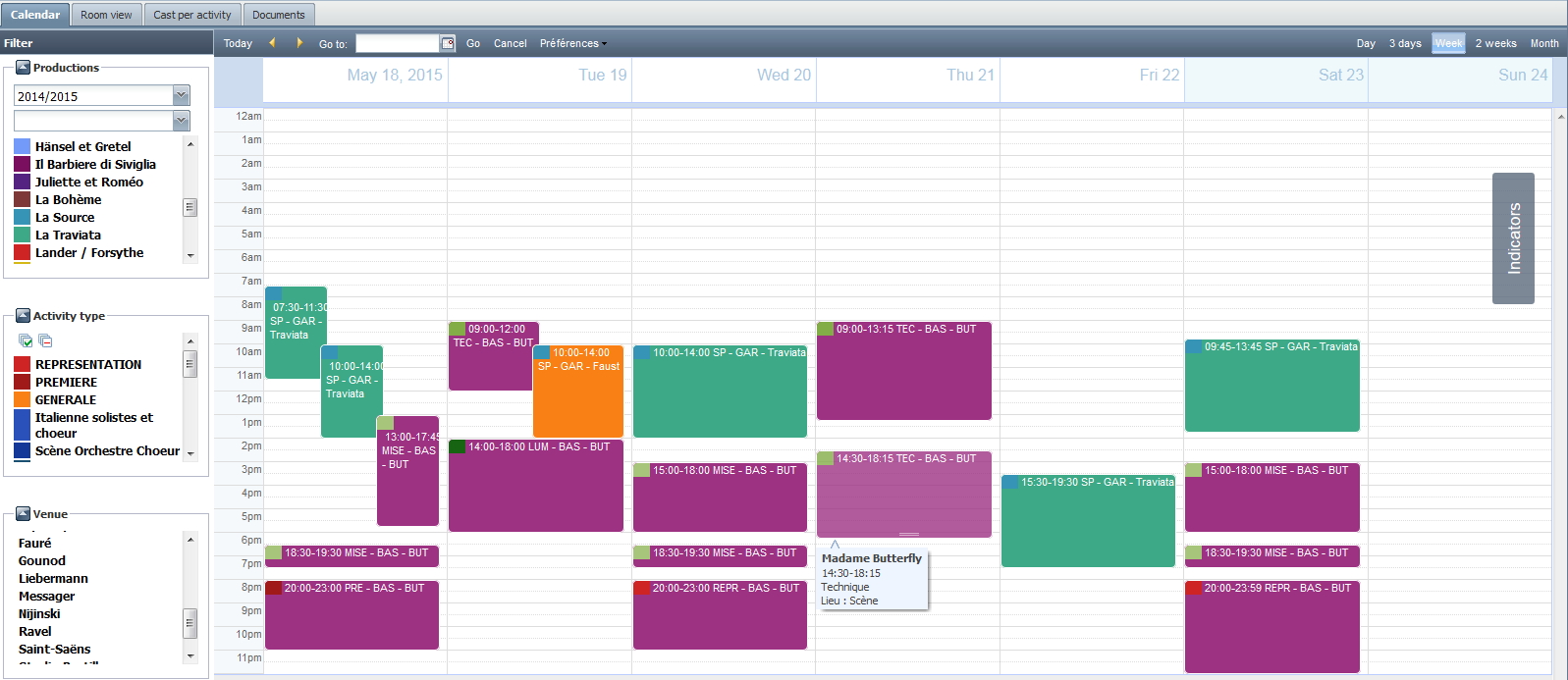 VENUES VIEW : depending on your selection, this view presents one column per venue on a defined period, so you know exactly the occupancy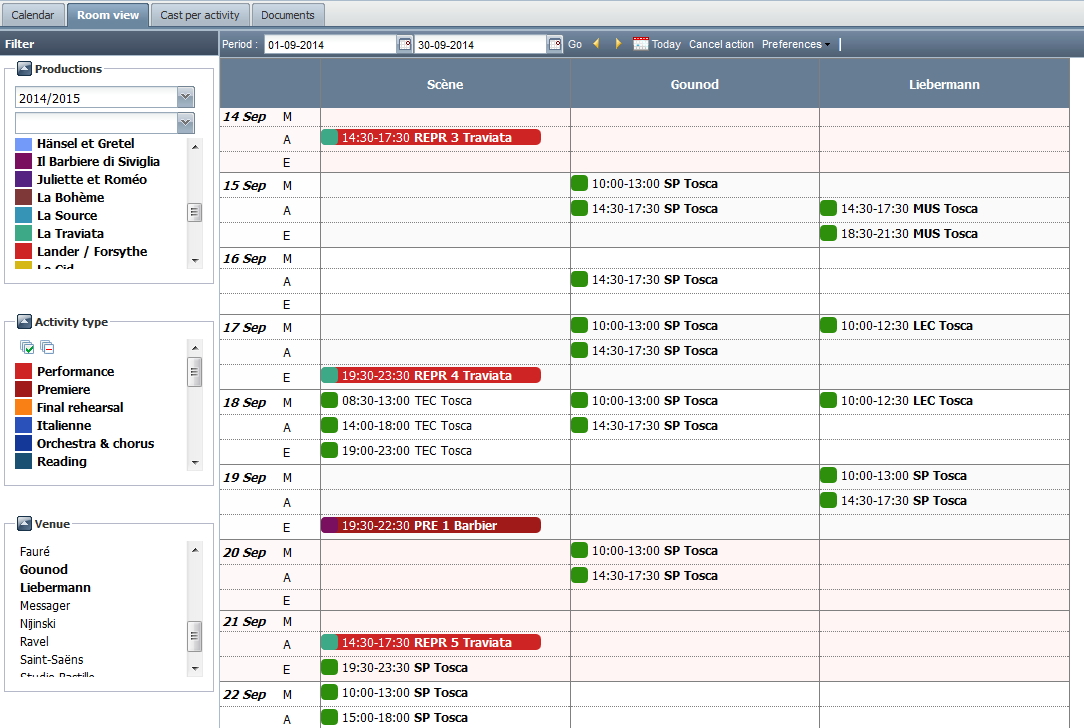 DATA MANAGEMENT : you can easily create new activities that are immediately available everywhere, including your mobile devices, in real time. To each activity, you can assign artists that are involved from the production cast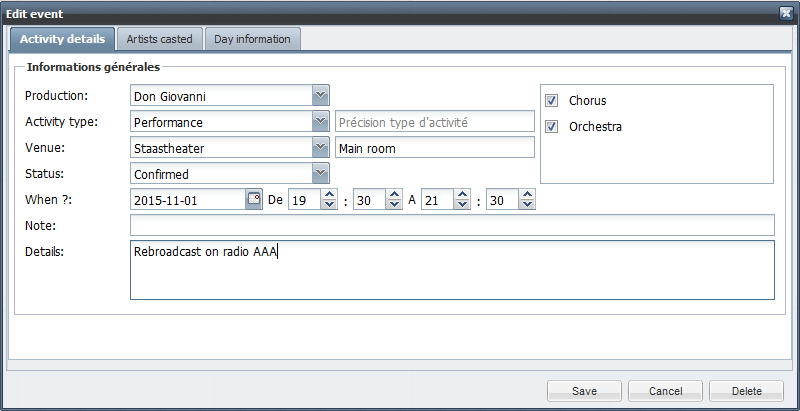 DAILY PLAN : you can easily cast artists and production team for all activities to build your daily plan. Just check who is present, who arrives later, and see a quick preview in the right panel.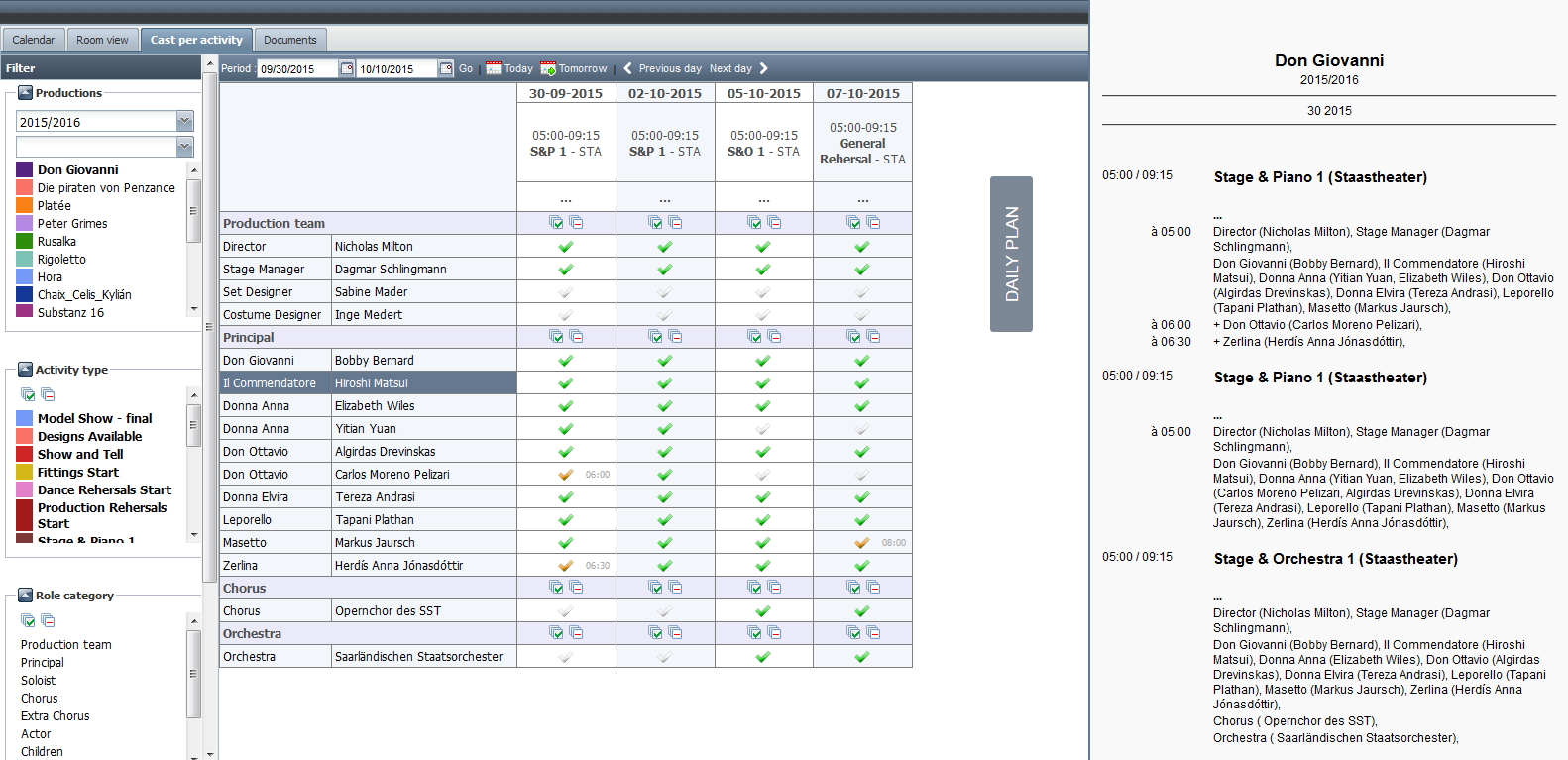 DOCUMENTS : you can print out any planning format, such as daily plan (with or without cast per activity), weekly plan, yearly performances plan, production plan…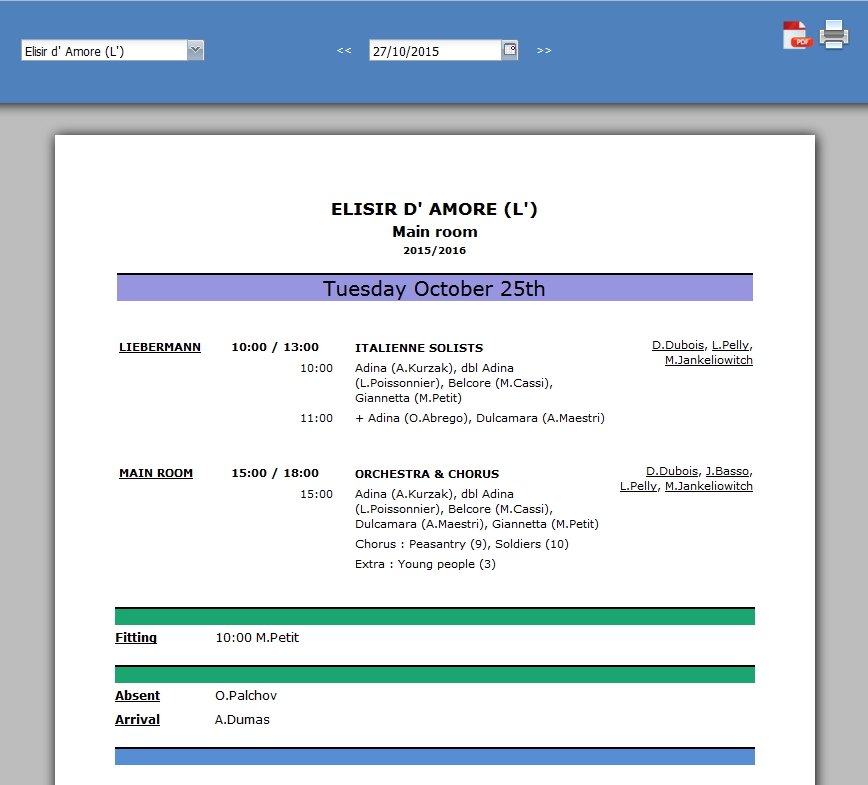 SHARING: you can share planning with intranet, website, and even synchronize with smartphones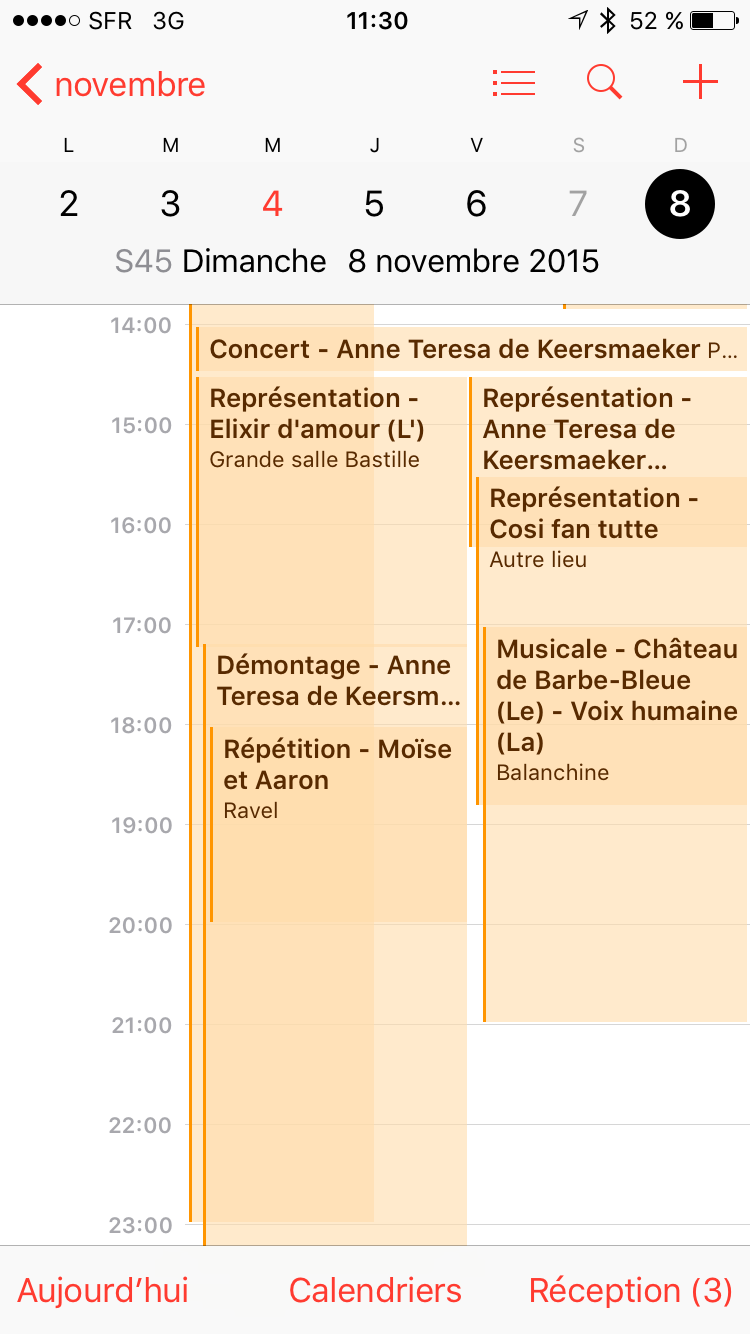 For more information, please contact us